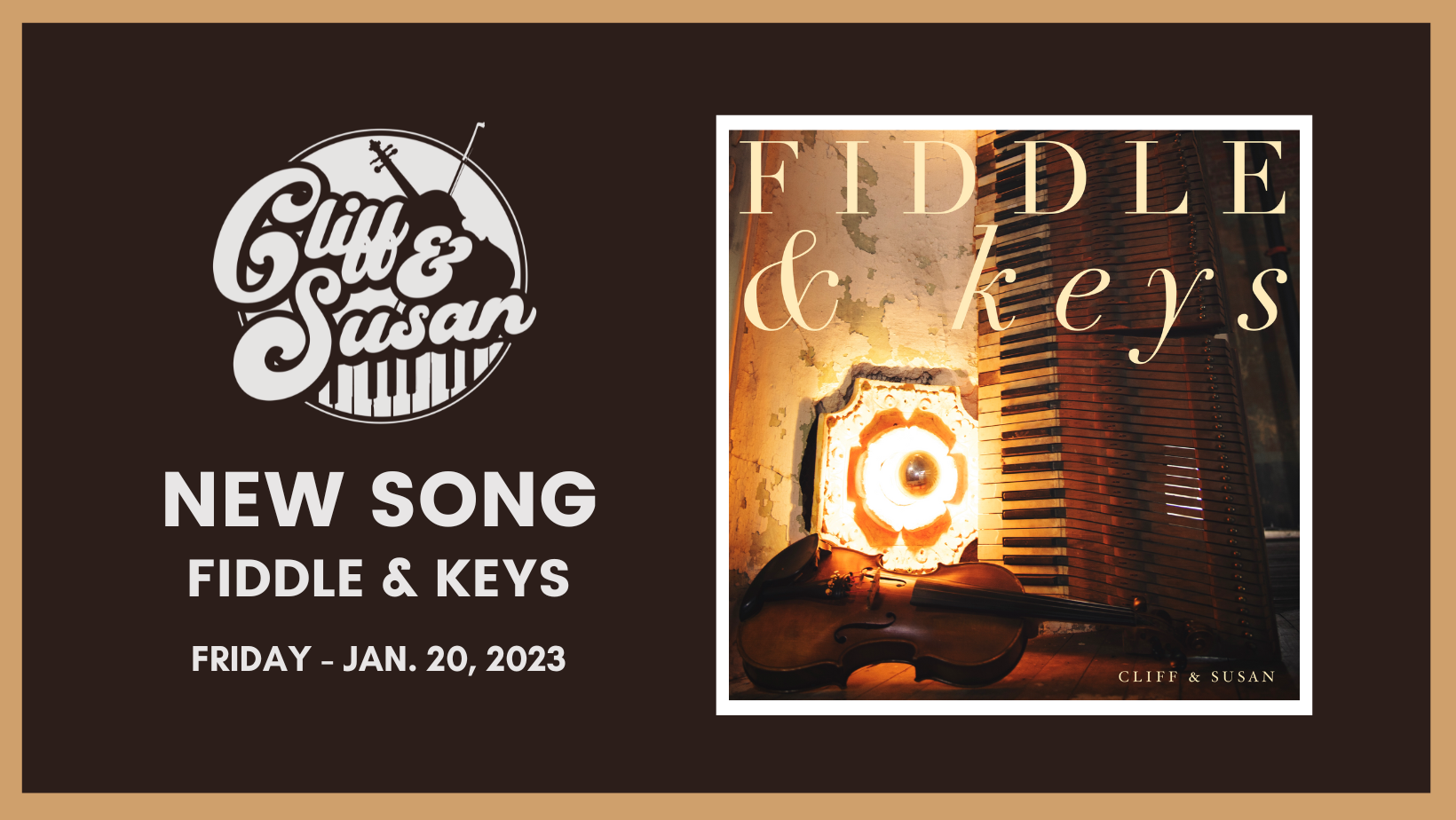 Little Rock, Arkansas - Cliff & Susan, a married, independent music duo from Little Rock, Arkansas, are thrilled to announce the release of their upcoming single, Fiddle & Keys. Written by Cliff Prowse and Susan Erwin Prowse and inspired by the musical styles of Charlie Daniels and Jerry Lee Lewis, this high-energy country song is sure to be a crowd-pleaser. 
The lyrics tell the story of how Cliff & Susan met and began playing together. With piano and fiddle melodies backed with heavy harmonies, Fiddle & Keys is guaranteed to get you dancing. The catchy melodic and lyrical hook brings it all together for a toe-tapping good time. 
Cliff & Susan have been playing together since 2016, when they met at Willy D's Rock & Roll Piano Bar in Little Rock. Since then, they perform over 200 shows yearly with residencies at Oaklawn Casino in Hot Springs and clubs in the Caribbean and Santa Barbara. 
Speaking on their creative process for Fiddle & Keys, Cliff said: "We both wanted to feature our signature instruments – piano and fiddle - and bring the energy of our live performance into a studio production." And Susan added: "We knew that would result in something special, and it did! We had so much fun writing and recording it in our studio - we can't wait to perform it and for people to hear it!" 
Fiddle & Keys will be available on January 20th, 2023, everywhere streamed music is found, including Spotify, Apple Music, Amazon Music, etc. In the meantime, keep your ears open for more from this talented couple from Arkansas!