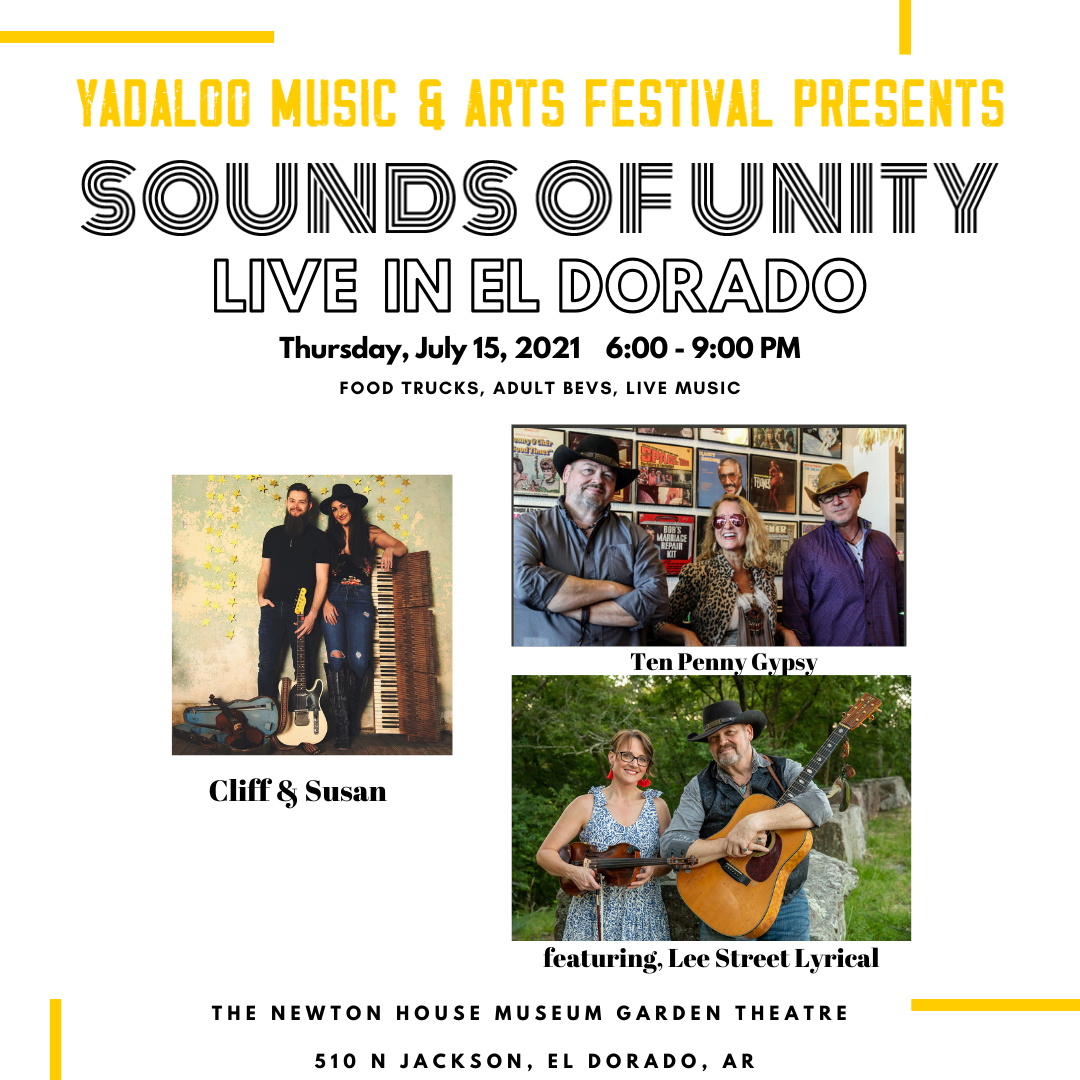 Yadaloo Music & Arts Festival presents Sounds of Unity with Ten Penny Gypsy, Cliff & Susan and featuring Lee Street Lyrical LIVE online and in-person from El Dorado, Arkansas 
Join us for this event, July 15 from 6-9pm at The Newton House Museum Garden Theatre: 510 N Jackson, El Dorado, AR. 
Food trucks and adult bevs! Performances by Ten Penny Gypsy and Cliff & Susan leading up to our feature, Lee Street Lyrical! 
Ten Penny Gypsy, founder and curator of Sounds of Unity since its inception in 2017, will begin the show. Yadaloo is honored to partner with them to continue this monthly showcase of Arkansas artists and beyond.