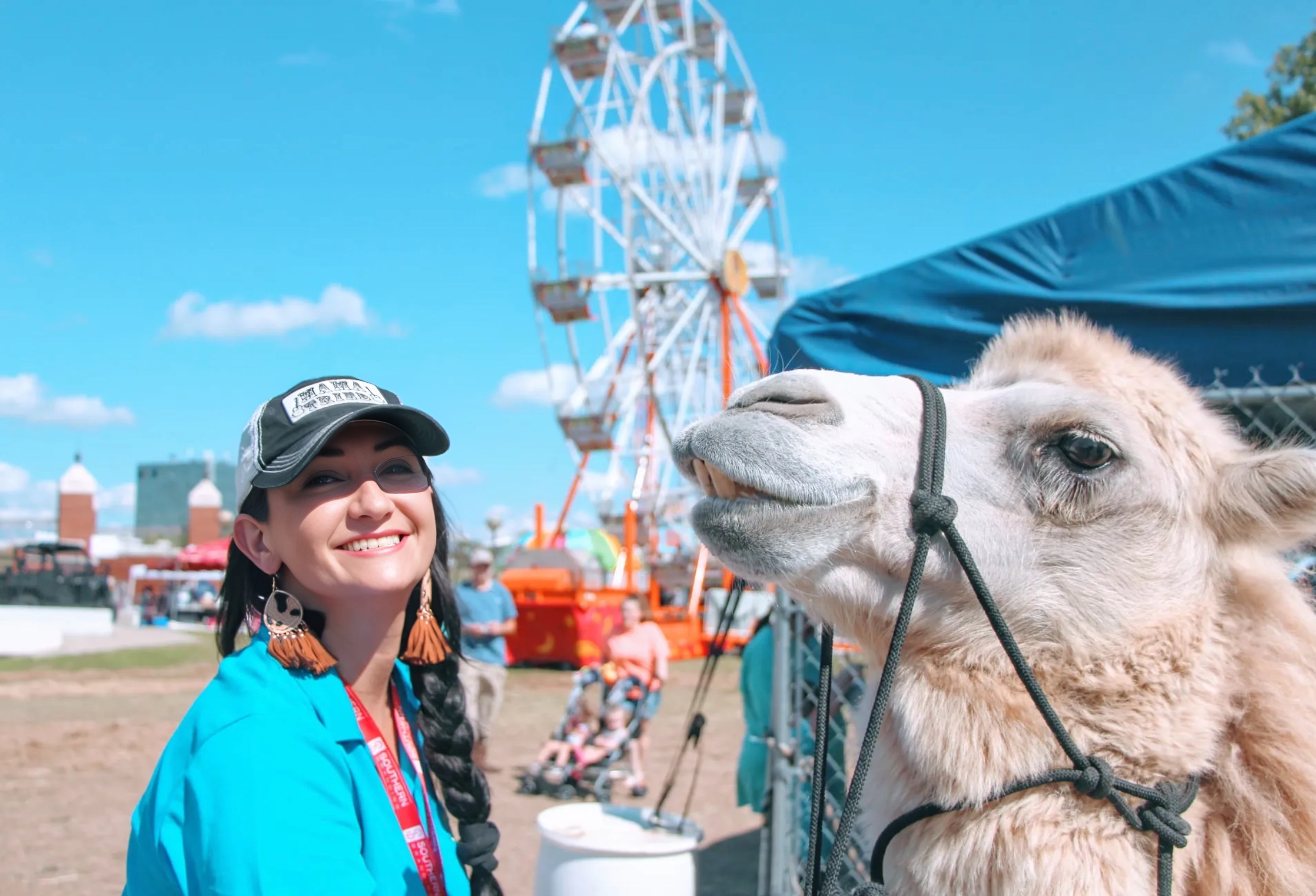 Susan Erwin Prowse at the Pulaski County Fair 2022
As an Arkansas native, it's my joy to combine my passions for event planning, music, and my home state into a vibrant celebration that brings together our diverse community and the broader region. As the proud owner of the Yadaloo Music & Arts Festival and co-organizer of the Pulaski County Fair, I see first-hand how these events bring smiles, laughter, and memorable experiences to thousands of people, from every walk of life.
Each May, I eagerly anticipate the opportunity to add another chapter to the story of our beloved fairs. This year, in particular, we've pulled out all the stops for the 3rd Annual Pulaski County Fair. We've extended the fair by an additional weekend and added Memorial Day, providing our attendees even more time to enjoy the magic we've worked so hard to curate.
Nestled along the banks of the Arkansas River in North Little Rock, the scenic Riverfront Park transforms into a haven for those seeking thrill rides, captivating games, scrumptious food, and live entertainment. It's a sensory experience like no other, and one that I truly believe is an emblem of the spirit of our great state.
It's not just about the rides and the food though, as enticing as they may be. For me, it's about the community we're building, the families that create lifelong memories here, and the joy that permeates through the entire event. The enchanting P.B.J. Happee Days Shows carnival midway, the charming petting zoo, and the array of novelty vendors are all integral parts of the fair, each contributing to a unique and vibrant atmosphere.
The live entertainment on our main stage is something that I'm particularly excited about this year. We've got a diverse line-up that represents different genres and cultures, from Cliff & Susan kick-starting the entertainment to the Rock & Blues Night and the Official Yadaloo Country Music & Arts Festival. The Hispanic Heritage Day and the grand finale featuring a Military Tribute and Open Jam truly encapsulates our vision of a multicultural, inclusive event that is not just a fair but a celebration of our community's diversity.
Official Pulaski County Fair 2023 Commercial
While we hope every attendee leaves with a heart full of joy and a belly full of delicious food, our commitment extends beyond the confines of the fair. A portion of our proceeds goes to the North Little Rock Parks & Recreation, a testament to our dedication to this beautiful city and its people.
We couldn't do it without our sponsors, Oaklawn Racing Casino Resort is presenting the fair. Willy D's Rock & Roll Piano Bar is presenting the Yadaloo Music & Arts Festival. With both of these major sponsors, I am able to do what I love. You may already know, but my husband Cliff and I met on stage at Willy D's, as I am the Co-Entertainment Director there. And you also may know that we are going into our 9th year of residency with our Cliff & Susan shows at Oaklawn's Pop's Lounge every race season. Arkansas has been good to us, and it's with their help that we thrive and continue to bring fun to stages all over the state!
So, this year, more than ever, we're excited to bring you an experience that not only showcases the best of Central Arkansas but also supports and uplifts our community. Mark your calendars, gather your family and friends, and join us on the banks of the Arkansas River this May for the Pulaski County Fair and Yadaloo Music & Arts Festival. Trust me, you won't want to miss it.
As I always say, "In life, we're here to create experiences. Let's make them good ones." And that's exactly what we strive to do! We can't wait to see you there!
Official Yadaloo Music & Arts Festival 2023 Commercial